Full Moon Vibes Music Festival
---
🚀 Stardate 20230406063718 (CEST)

April 2023 - The full moon is in Libra on Thursday, April 6 and the sun is in Aries directly opposite it. This pink moon ushers in a period of manifesting dreams and expecting strong-growing relationships. Full moons are generally events of significant revelations and confronting hidden feelings.

Referring to the sowing season and new harvest, other monikers include 'full sprouting grass moon', 'moon of blackberry', 'flower moon' and 'moon of the big leaves.' Additionally, 'new shoots moon,' 'seed moon' and 'growing moon' are among other names of the April moon depicting growth.


SpongeBob as agreed to present the festival
---
It's supposed to be weird so it gets your attention to remember.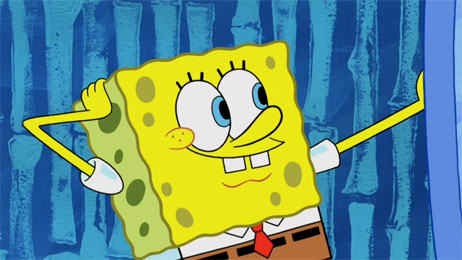 SpongeBob SquarePants is a yellow sponge that lives at the bottom of the sea. His standard outfit consists of short brown trousers, a red tie, a pair of white socks with red and blue stripes, and black patent leather shoes. For this two days music festival. We have approached SpongeBob SquarePants to host this event.


Manifest peace
---
You are safe. You are held. You are home.

The kids who agree to predestination will ride out the stock model lower timelines while those of us who are learning how to create can work together to custom design our own higher timeline.

The more of us who agree to a probability the more likely it is to manifest in our reality. We can easily see the most probable futures which is why we trying to help you see the more beneficial ones with us. So we can manifest peace.

You chose to use your free will to do so. Entirely up to you. Take the blue pill and stay with the sleepy heads. Take the red pill and go on the ride of your life. Or throw both of them in the trash and make your own rules. You are free to make any decision you desire, but you aren't free from the consequences of those decisions.


Astral traveling the stars
---
Thank you for tuning in!

In these times when so much is emerging in the collective, the Divine is beckoning us to calm and relax our heart, mind, body and nervous system. We would like to bring our innovative startup singing chorus "The Zen Monks" to your attention. At Cbra Systems we create tone-clear and soothing sung-in notes, with the focus on the meditative part of the song, and also the repetition of the music.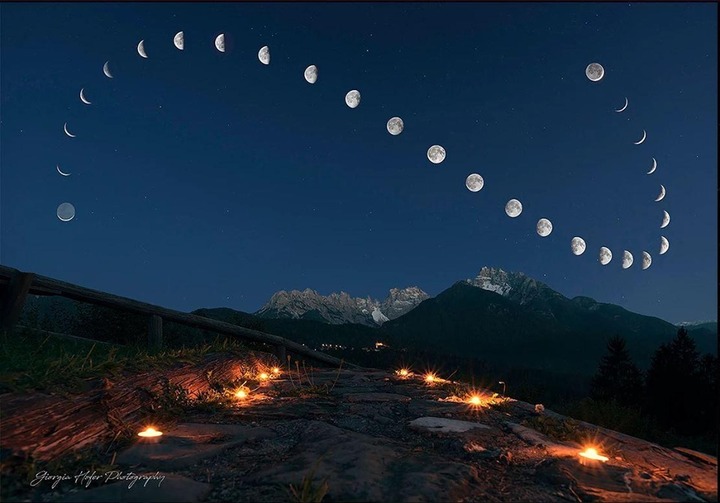 Let these sacred sounds transport you to a sacred space of deep rest, relaxation, ease and grace. Hope you enjoyed the world premiere of "Astral traveling the stars". We welcome you to join us in being a pillar of peace, and holding space for the collective consciousness to shift into unity, peace, equality, and sacred liberation for all.

Hereby we're inviting you to take the first flight to the sacred astral plane. The Full Moon Vibes Music Festival is just about around the corner. When you arrive at this location. May you walk in? Blessed are those who, are dancing on this sacred ground with the beat of saints to carry the sound.


Let's watch the stars
---
Evening ⭐ Day 5. (starts at 06:00h)

Commonly used for various metaphorical senses of star (e.g., for fame, success, excellence, reviews). Also used for emphasis or flair. Occasionally used for astronomical stars.

Press play on this first amazing epic YouTube Playlist from April 2023!


ZHU- Paradise Awaits (Official Video)

Anfisa Letyago - Haze (Club Mix)

MIKA - Eurovision 2022 Medley Performance

Depeche Mode - Ghosts Again

Marcus Mumford & Justin Hayward-Young - Don't Think Twice, It's All Right

The KLF - Last Train To Trancentral (Live From The Lost Continent)

Kai Tracid - Express Your Hidden Passion

ODESZA- How Did I Get Here (Extended Version)

Hozho - Honey Trap

PETE TONG DJ set in The Lab LDN


Have a good night's sleep
---
Night ⭐ Day 6. (starts at 24:00h)

We close this beautiful day with beautiful memories. May you rest well and have Sweet Dreams.

---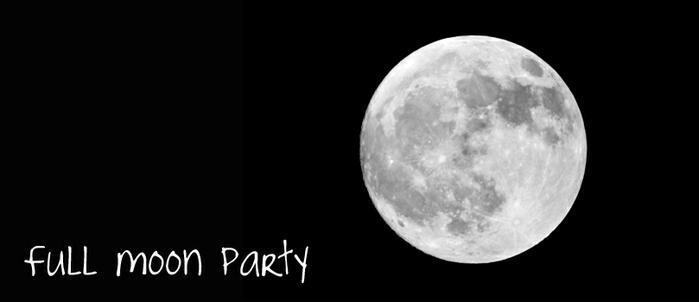 ---
Good Morning Vibes
---
Morning ⭐ Day 6. (starts at 06:00h)

Good morning everyone. Did you sleep well?

"Morcheeba" combines influences from trip hop, rhythm and blues, and pop music. The band was founded in 1995 by brothers DJ Paul Godfrey and Ross Godfrey and singer Skye Edwards.


Smoke City - Underwater Love

Morcheeba - Gimme Your Love

Bahlzack feat. Bonnie Rabson - Dreaming (Exclusive Full Song)

Son Lux – "Undertow" (Official Video)

Ahmet Kilic - I Miss You

The Weeknd - I Feel It Coming ft. Daft Punk (Official Video)

Redlounge Orchestra - Secret in A Box

Roufaida - كلمات / Kalimat (Official Video)

Moebius - Free Spirit (Original Mix)

Hardwell - Miami Music Week 2023 Recap


Music maestro!
---
Afternoon ⭐ Day 6. (starts at 12:00h)

In case you forget, we remind you:
✨ You are divine.
✨ You are sacred.
✨ You are love.
✨ You are held.

And now, now is the time, now is the moment for taking a good hot cup of coffee to boost your energy...


Giuseppe Ottaviani - To The Stars (A Dreamstate Anthem)

Durosai - 143 In My G37

Lacchesi & Mac Declos - Give It To Me (Nelly X-Rated Edit)

Liquid Soul & Zyce Feat. Solar Kid - Anjuna (Symbolic & Outsiders Remix)

Sedef Adasi - Turbo Ride

Jaydee - Plastic Dreams HQ (Original Long Version)

Paul Oakenfold - Southern Sun (Tiesto Remix) HD

Animato & Pettra - Negev

Sébastien Léger - Ariana

Astral Projection Set : : March 2023



Fill the night with magic
---
Evening ⭐ Day 6. (starts at 18:00h)

Time travel has become almost routine when we tune into Miss Monique

🎧REMIX MUSIC
🎧DJ MUSIC
🎧REMIX MUSIC
🎧RELAX MUSIC

Hit the button and listen to the music this list will set the mood for tonight.


Coast 2 Coast feat. Discovery - Home (Eelke Kleijn Remix)

Snoop Dogg - California Roll ft. Stevie Wonder, Pharrell Williams

Full Moon: Surrender into Grace

Bomfunk MC's - Freestyler (Mad Morello & Igi Bootleg)

Mario Basanov - We Are Child Of Love

Deepjack, Mr.Nu Feat. Christina - Do What You Want (Music video)

Nor (Pastiche Remix)

Kylie Minogue - Padam Padam (Official Video)

Tony Igy - Perfect World (Esix Chillout Remix)

Miss Monique - MiMo Weekly Podcast 035 4K [Melodic Techno/ Progressive House DJ Mix]

Tracklist from the mix from MiMo:
[0:00] Yotto & Laudic - Skin [ODD ONE OUT]
[6:00] Eelke Kleijn - Transmission [DAYS LIKE NIGHTS (ARMADA)]
[10:30] Argy - Magic Order [AFTERLIFE]
[14:10] Claptone ft. Seal - Just A Ghost (Black V Neck Remix) [DIFFERENT (PIAS)]
[17:40] Space Food - The Sense [SIONA]
[23:45] Perpetual Universe - No Future [SIONA]
[30:00] Sebastien Silva - 3620 [PILLAR]
[36:00] Jickow - Bodhisattva [SOUNDS OF KRAFTED]
[41:30] Passenger 10 - Microban [ENORMOUS TUNES]
[47:00] TouchTalk - The Brave [SIONA]
[52:10] Jickow - Boketto [SOUNDS OF KRAFTED]
[58:00] Rafael Cerato - She Is Really Fresh (Horisone Remix) [EXE]
[1:03:15] Cherry - Infinity [SIONA]
[1:08:30] Ben Kim - Somebody To Love (Gorgon City Remix) [REALM]
[1:15:10] Miss Monique - Elamy [SIONA]
[1:20:30] Hypervision - Red Skies (Matchy Remix) [KONTOR]

---

---
We just are having fun with the music tbh. We had to stop working on this one for now but we like the idea so far.

In shamanism, the zebra is considered a power animal that symbolizes balance and peace. Zebras also represent individuality and unfiltered clarity. In psychic studies, a zebra's black-and-white pattern and ability to camouflage itself represents unseen dimensional shifts.


Dress code
---
Moodboard
Tickets
---
05 04 2023 / 06 04 2023

🎟️ Tickets are available at » https://www.cbra.systems/tickets/

An early bird ticket: (Starts on Tuesday around 23:00h).
Only available for a short period. Tweet with the hashtag: #fmvmf something about this music festival and get the chance to win a V.I.P. ticket to have breakfast with your favorite star.

A Regular ticket: (Starts on Wednesday around 11:00h).
This is an entrance ticket at the normal price. Here you find also things you can't buy elsewhere. Why? Because it is hand-crafted, and most of the time, useful.

The Last Minute ticket: (Starts on Wednesday around 23:00h).
These are the last ticket and are sold at a slightly higher rate. Check the website at the last moment, wait a little more, and see if you still may join us and catch the flight, and the chill vibes!


Full Moon Vibes Music Festival [April 2023]
---
Mount enthusiasm and create miracles.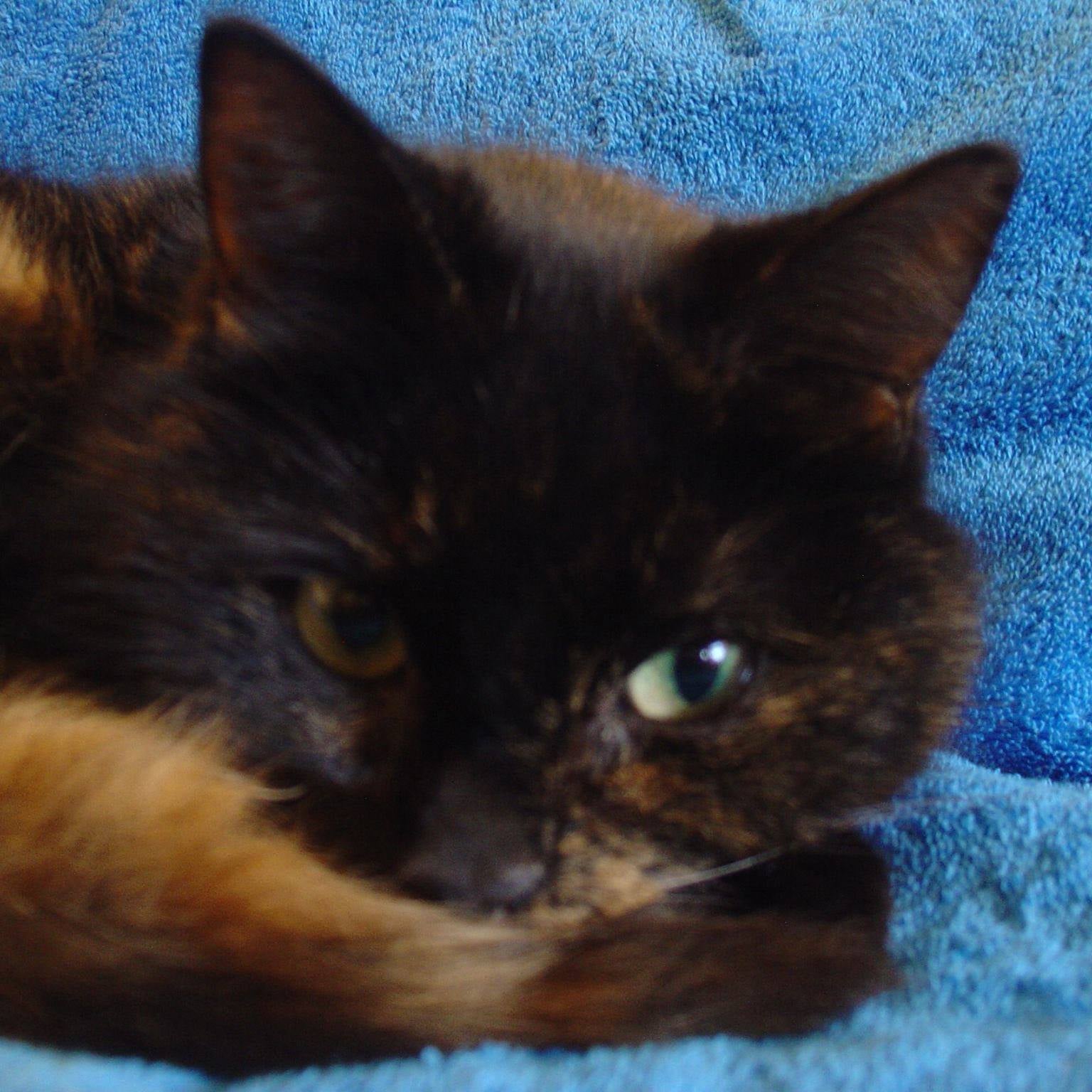 Fiction is the truth inside the lie, and the truth of this fiction is simple enough: the magic exists.

This is not a hidden place or a forbidden space. Do you like to dance? Then take the chance to make a move. No one needs to prove themselves to another. They dance a lot and have fun. Sometimes we sit aside and drink some more. It's the memory that remembers a song. Whenever you hear it again, memories of this song will be expanded and stored in your brain.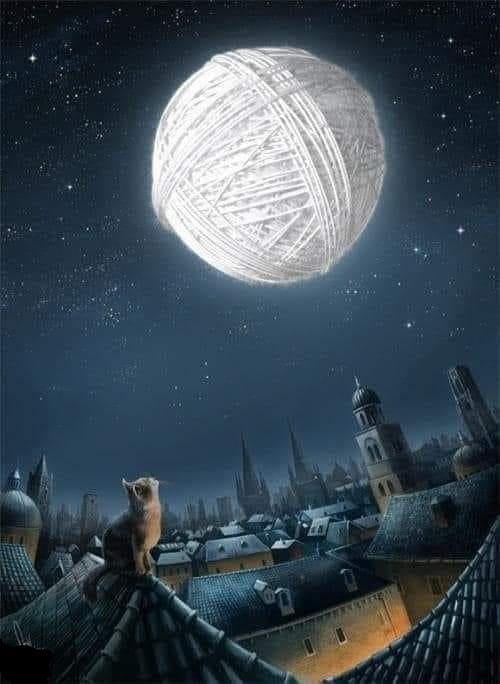 You can feel that the atmosphere is good. And if the music is right. We all do feel fine and free as a bird. The moving heads are turning around synced to the sound of the beat. They shine bright and light up the room. That's what we need. Other party people will understand. In the end, we only regret the chances we didn't take. So, one, two, three, and four. Do not attempt to leave the dancefloor. Don't think twice, shine on and rise above the mainly crowded. Go and get behind the deck and start to fade in your next favorite track. Music is what it's all about. Many thanks to the musicians for providing their songs, and a big shout out to these stars who are the creators of the music that we like. Nowadays we can listen to so many songs. Now, you are a DJ and shine like the sun. Slow down a bit, you are capable to select another hit. Wait for the song to come to an end, and get ready to push the play button on demand.

Sometimes in creativity you have to cut or delete a few things in order to grow in another direction and that's okay.



The underwater theme
---
We decorate the party as it is under the surface of the water.

We have decided to choose "Underwater" as the general theme for this event.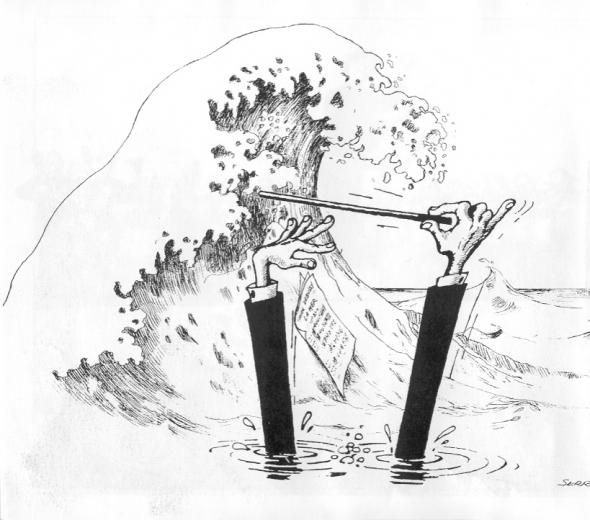 On the entire back of the main stage side is a 20 meter X 9 meter video wall, freshwater fish are shown in bright colors that swim back and forth. Everywhere the customers look there are moving seaweed and other beautiful underwater plants. There are a few bubble blowing machines in the room, it looks like bubbles with air inside that twirling up. It's not just an old sunken ship with three masts still intact. It is already quite broken with planks of wood. and a rusted anchor. A thick layer of white sand on the ground so that people can dance barefoot. We choose to be patient and trust the process.


Drinks
---
To beer or not to beer, that is the question.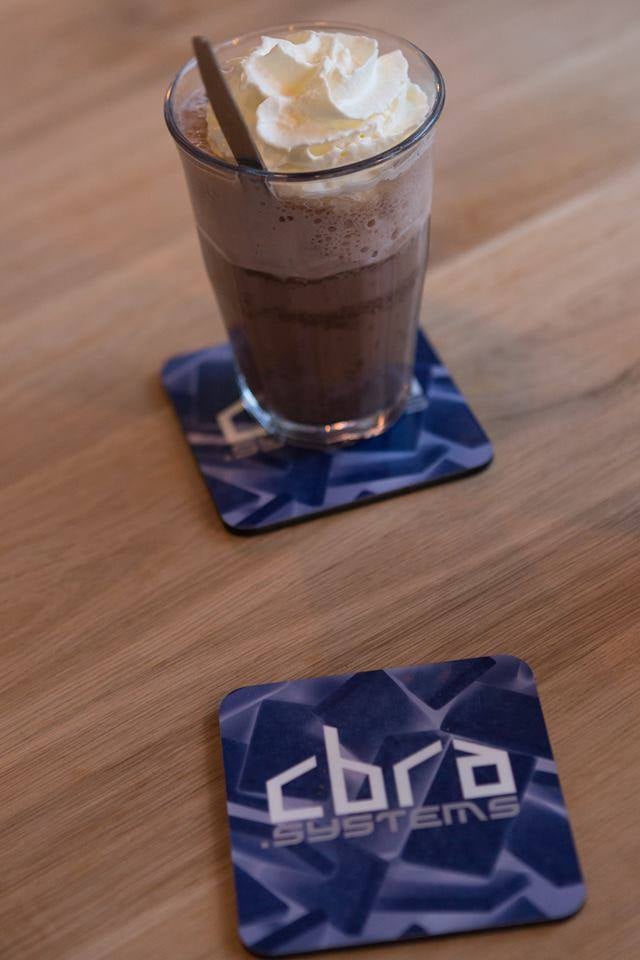 First, we'd like to offer you something to drink. This could be a warm drink to welcome you here in outer space. Would you like to have some coffee, tea, or hot chocolate with whipped cream? Maybe you are ready for an ice-cold beer. Maybe you may like a refreshing Soft drink, we've got here post-mix machines with extra bubbles to it. For example, we've several tastes of Soft drinks: Cola, Cassis, Sinas, 7-up, Ice Tea, and Bitter Lemon of Tonic. We also have ice-cold lemonade in the flavors strawberry and raspberry, anything to drink?


Until next time!
---
In the meantime, check out our handy tips below.
Take into account that great love and great achievements involve great risk. When you lose, don't lose the lesson.

Follow the three R's:
- Respect for self,
- Respect for others and
- Responsibility for all your actions.

Remember that not getting what you want is sometimes a wonderful stroke of luck.

Learn the rules so you know how to break them properly.

Don't let a little dispute injure a great relationship.

When you realize you've made a mistake, take immediate steps to correct it.

Spend some time alone every day.

Open your arms to change, but don't let go of your values.

Remember that silence is sometimes the best answer.

Live a good, honorable life. Then when you get older and think back, you'll be able to enjoy it a second time.

A loving atmosphere in your home is the foundation for your life.

In disagreements with loved ones, deal only with the current situation. Don't bring up the past.

Share your knowledge. It is a way to achieve immortality.

Be gentle with the earth.

Once a year, go someplace you've never been before.

Remember that the best relationship is one in which your love for each other exceeds your need for each other.

Judge your success by what you had to give up in order to get it.

If you want others to be happy, practice compassion.

If you want to be happy, practice compassion..


Hashtags
---
#fmvmf #OnlyGoodVibes #MoonMagic #TheMoon #FullMoonMorning